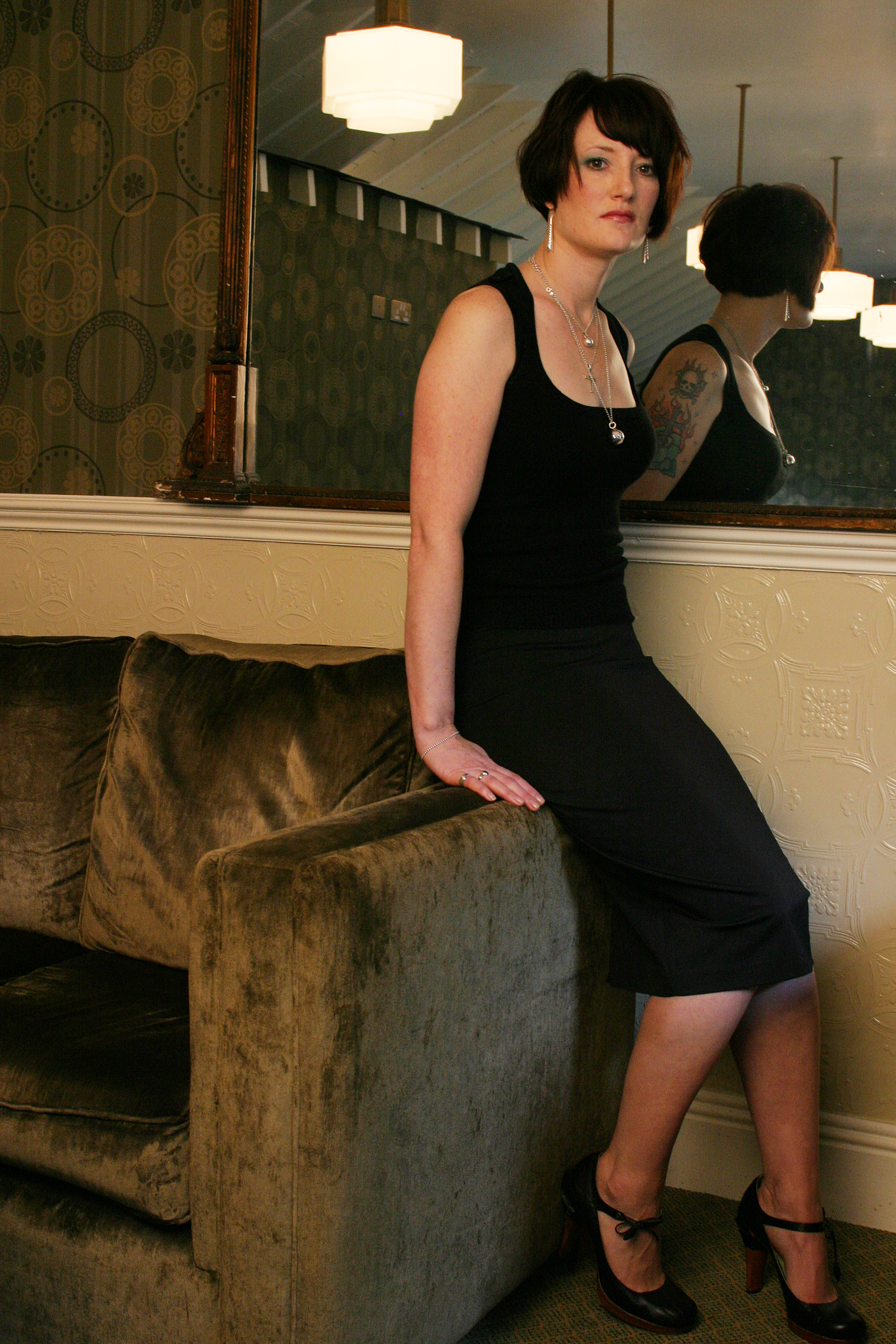 Aoife Nic Canna was born in Dublin raised in Limerick as a young and budding teenager. Growing up on Mallow Street and spending time in the Belltable arts centre drinking coffee after school, discussing records and mix tapes is where it all began for her. With a number of residencies under behind her, from The Rock Garden, The Kitchen and more notably her eight-year residency in Rí- Rá, she has become one of Irelands front-runners, not only for her fresh and innovative mixture of music, but also for having the ability to see a good opportunity when it arises and capitalizing on it. With much critical acclaim in the domestic press, she tours Ireland continuously, with regular appearances in such places as Cork, Limerick and Belfast. "I believe that Limerick is a naturally vibrant and musical city because of people's involvement with and exposure to Arts and Culture", she says. "Music has always played a big part in the city and always will, from our clubs, music bars, live gigs, bands, musicians and DJs, making Limerick my favourite place to return to".
With all the publicity she received, it wasn't long before promoters in the UK were interested in her. As a result of this, she played in the infamous 'Hacienda' in Manchester and also headlined gigs in Sheffield, Brighton, the Cosmopolis festival in Lisbon and regular slots in Zurich. Followed by lots of Irish Festivals like Electric Picnic, Body&Soul, KnockinStockin, Valentia Isle Festival and The Limerick Treaty Weekender.
Not only is she one of our finest, most admirable Djs, she has also turned her hand to presenting radio, her first project being 'The Urban Soul Show' on Jazz FM followed in PowerFM. She presented both a music show 'Club Cheol' and an Irish show 'Ar Muin na Muice' on NearFM, and has also landed herself yet another job presenting a magazine morning show called 'Northside Today'.
It is easy to see that Aoife is a very driven and professional person. As a result of this enthusiasm, she was made the main subject for a documentary on Irish national TV in 2001, exposing her life and career, reflecting her prevailing profile and her systematic success within the Irish music scene. Not only was she the subject matter, but she also arranged and produced the soundtrack for the documentary. In the 2000's Aoife had regular Guest spots in house and hip-hop nights run by the Digital Circus and Mode Music in 'Traffic', a weekly residency in No 4 Dame Lane on Thursdays nights and Saturdays in The Odeon. "My monthly residencies have included slots in 'get down" in Wax the Wicked Chicken in Limerick, 'Discotonic' in Rouge as well as 'Scribble' presented by Pogo in the Pod. Today Aoife is a resident in The Liquor Rooms Dublin Ukyio Bar Dublin and The Blind Pig Limerick…….so it's all go…" And well may it continue.